Biogz
'L'
Here you will find some short biographies (biogz) of solo artists whose surname commences with this letter or bands with names commencing with this letter (omitting any commonly used prefix such as 'The').
Click on the name below or scroll down the page at your leisure.
The Laggan
The Lancastrians
Clive Langer & The Boxes
Lasgo
The Law
Lawdy Mama
Douglas Lawrence
The Leads
Leather Soul
Freddie ' Fingers' Lee
The Leesiders
Joe Lethal
Levi & The Rockats
Shirley Lewis
Liaz
Lifetime
Light Of The World (LOTW)
Terry Lightfoot (& His Jazz Band)
Jimmy Lindsay
Tom Lister (aka Tam Lister)
Tommy Lister & The Dunfermline City Jazzmen
Little John & The Shadrocks
The Liver Birds
The Livingstones
Hank Locklin
London Boys
Loose Ends
The Lous
The Love Affair
Love Decree
Love Sculpture
Low Profile
The Lowland Folk Four
Lucas & McCulloch
Trevor Lucas
Lulu & The Luvvers
Luva Anna
Patti Lynn
Humphrey Lyttleton (& His Band)

Brian Miller - guitar
Arthur Johnstone - vocals
John McDermott - banjo & harmonca
Tony Paton - mandolin, guitar, harmonica & vocals
Billy Paton - mandolin, banjo & fiddle, guitar, bouzouki and vocals
The Laggan were formed in the early 1970s in Glasgow. Their album - 'I Am The Common Man' was sponsored by the STUC (the Scottish Trades Union Congress) and was originally sold only through trade union branches before public demand forced its general release. Its lyrics describe the plight of the world's working population.
Brian Miller later became involved with The Occasionals. Arthur Johnstone founded The Star Folk Club ("Glasgow's premier acoustic music venue")
Billy and Tony Paton , previously played with folk band 'Nova Scotia'.
Sadly, John McDermott passed away on Sunday 8th November 2009. A great musician and one of nature's true gentlemen.

Kevin Heywood - guitar
Barry Langtree - guitar
Terry Benson - bass
John Fleury - drums
Steve Wilde - drums
In 1956 Kevin Heywood & Barry Langtree met at Secondary School. They were both learning to play guitar. Kevin invited Barry to his house to play and that's when it started. ''The Garage'' was their first venue. The neighbours were not ready for ''The Heartbeats''.
They both watched "The Six Five Special" to see what real players did. Eventually they learned the same three chords and when they put the guitars in the same pitch as well things sounded better. Time wore on, so did the patience of the neighbours but they got good and soon found a bass player and drummer. Then a singer.
The group became ''Tommy Hart & The Heartbeats'' and did a few radio gigs. Eventually the bass player and the drummer were changed to Terry Benson and John Fleury, Tommy Hart left and the name was changed to ''Barry Langtree & The Lancastrians''. The Manager said ''We would have to have bigger billboards to fit it on''. Instead, the letters got smaller so much to the relief of Barry his name was taken off.
They Made TV and summer shows, winter clubs followed and this was important to complete their 'apprenticeship'. At those venues they met many top stars of the day, some are still massive e.g. Tom Jones, Engelbert Humperdinck, Cilla Black, Moody Blues and many more.
Eventually they were introduced to Shel Talmy, a record producer involved with The Kinks, The Small Faces, The Who, The Ivy League and was responsible for helping the British Invasion of America. Shel was their A & R man and produced all of their six singles.
He also brought in Jimmy Page to session with them on ''Was She Tall'' and ''The World Keeps Going Round'', not ''We'll Sing In The Sunshine'' as specified by some people. Nicky Hopkins (pianist) played on two tunes and can be heard clearly on both. Nicky was called ''The Fifth Rolling Stone'' and would insist on being hidden from view because of his shyness.
The record's never made it as hits, just memories.
Going to Germany on tour was the straw that broke the camel's back. After returning with less money than they went with and then asked to tour France for six months they said ''No Thanks''. By instruction of the group, a meeting with Shel was arranged and the group decided to disband (not as published on CD covers).
In February 2001 the band reformed, reuniting Barry, Kevin and Terry. Joining them on drums was ex-session musician Steve Wilde.
Info courtesy of: www.thelancastrians.co.uk

Clive Langer - vocals, guitar
Steve Lindsey - bass
Ben Barson - keyboards
Budgie - drums
From Liverpool, Clive Langer played with 'Deaf School', 'Big In Japan', & 'Illuminations' before embarking on his solo career backed by 'The Boxes' and releasing an album 'I Want The Whole World' (1979). Ben Barson had also been with 'Illuminations' while Steve Lindsey's background included 'Big In Japan', 'Secrets' & 'Planets'. Their drummer, Budgie, came from 'The Spitfire Boys', & 'Big In Japan' & 'Secrets' while he would later join 'The Slits' & most famously 'Siouxsie & The Banshees'.
Later in that same year (1979) Langer and Alan Winstanley co-produced their first of many albums, 'One Step Beyond', the debut album by 'Madness'. They would follow this with other albums by 'Madness', 'The Teardrop Explodes', 'Elvis Costello & The Attractions', 'Lloyd Cole the Commotions', 'China Crisis', 'Hothouse Flowers', 'Morrissey' & 'Bush'.
If you can add any further information to this piece please contact me here
Peter Luts - producer
Dave McCullen - music & lyrics
Evi Goffin - vocals
Lasgo are much more than faceless producers with a pretty vocalist. A trio of equal merits, they each bring a hefty contribution to the band. Peter Luts, the eldest of the three, is the studio wizard, crafting the beats and sounds that are at the core of the Lasgo experience. Dave McCullen contributes the lyrics and melodies in addition to working on the music with Peter. And then there is Evi Goffin, the centrepiece, the focal point, the iconic star. Dave and Peter, both of whom were DJ-ing on the Belgian scene for years before meeting at a local record store where Peter worked, their first project was Astroline, a very dance-based affair that was influenced by Peter's heroes including Tiesto, Ferry Corsten and Paul van Dyk ...
But they knew that their love of pure pop and 80's-style tunes would take them into new directions and as soon as they heard Evi singing on a track that their manager played, they realised she was the perfect voice for them. And as the album demonstrates, her rich vocals work equally well on the epic balladry of 'Cry' as they do on the classic dance anthem 'Something' (UK #4). Already a smash hit in clubs and on the radio well before it was released in February 2002, 'Something' went silver in a matter of weeks and remaining in the Airplay Top 50 for a mind-frazzling 28 weeks! Further success has come their way with the second single 'Alone' (UK #7) which has been a smash around the planet, and the debut album 'Some Things' (UK #30) which took five months to record in between playing out sell-out gigs to adoring fans throughout the world.

Stuart Purvey - vocals
Stevie Anderson - guitar
Simon Donald - bass
Martin Donald - drums
Originally called 'Retro' and formed in 1997, Dundee indie rock band 'The Law' changed their name in 2004. They were originally formed to "write and play songs as a means of venting frustration at birds and bosses".
2007 saw their first two singles, 'Milk & Honey' and 'Still Got Friday To Go' in 2007 which entered the official UK Indie Chart and saw some some attention from the NME, BBC Radio 1 and XFM including wining a Tartan Clef Music Award for 'XFM Best Breakthrough Act'.
2008 and early 2009 was spent writing and recording songs for their debut album including their next two singles, 'Don't Stop, Believe' - released on 20th July 2009 (originally the b-side of 'Still Got Friday To Go') and 'The Chase' - released on September 14th, 2009, followed by the release of the album 'A Measure Of Wealth' on September 28th 2009 through their own record label 'Local Boy Records'.
Regular headline touring (including two 'T in the Park' appearances) and supporting other contemporaries continues including working with neighbours 'The View' (also from Dundee).
In 2011 Stevie Anderson became part of AMWWF - Dundee-based 'Anderson, McGinty, Webster, Ward and Fisher'

Ghoulz (2010)
Stephen ('Hamie') Hayman - vocals
Raymie Stevenson - guitar
Jim Dunleavy - guitar
Drew Glencross - bass
John ('Duke') Cassidy - drums
Managed by 'Shuffles'.
Active 1973 - 1980 from the Drumchapel area of Glasgow.
Steve Hayman then formed 'Heavy Pettin' with Punky Mendoza and the boys from Weeper.
If you can add any further information to this piece please contact me here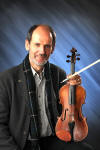 A traditional Scottish fiddler, Douglas Lawrence was born in Buckie in Banffshire in 1957. He started playing the violin at the age of nine when given the instrument by his grandfather. At school he was given violin tuition from Steve Merson, who then introduced him to Hector MacAndrew - one of the greatest exponents of Scottish fiddle playing.
Douglas went on to become Hector's most distinguished pupil, winning every major fiddle competition, including the International Gathering Of The Clans in 1977 and the Golden Fiddle in 1979. Douglas excelled equally as a composer, his compositions winning at the Elgin, Banchory and Kirriemuir festivals. Arguably the finest performer of the music of the North East today, Douglas is equally brilliant in interpreting the music of the bagpipe on violin.
If you can add any further information to this piece please contact me here




David Brown - vocals
Gary (Gaz) Hornsby - guitar, vocals
Stuart Taylor - guitar
David Maley - bass, vocals
Paul Donaldson - drums

John Marshall - drums

Formed in August 2006 in Denny, Central Scotland, The Leads are said to be influenced by The Stone Roses, The Beatles, The Strokes, The Jam and Oasis and have supported The Bluetones, Sergeant, The Law and the Stone Roses Experience on various occasions, at venues including Glasgow's ABC2, Barfly and Barrowlands and the Liquid Rooms in Edinburgh.

The Leads changed drummers in summer 2007 and won the Scottish final of the GBOB (Global Battle of the Bands) Challenge 2008 at Edinburgh's Bongo club. As one of the judges, Kane Mumford of cutting-edge culture magazine The Skinny, commented, "Out of 12 very good bands tonight, there were maybe one or two bands who owned the stage but The Leads stole the show."

At the final in London they came a highly creditable 5th out of 26 finalists chosen from 33000 entrants!




Leather Soul released a 7" single on Wald 'Take Me Back' / 'How Does It Feel'.

If you can add any further information to this piece please contact me here

Born Fred Cheeseman, one of British rock 'n' roll's most colourful characters is Freddie 'Fingers' Lee, a guy who never lost the true spirit of rock 'n' roll. His appearance was characterised by his eye patch (Freddie only has one eye) and cowboy hat, while his performance is known for his aggressive attacking piano style in the manner of Jerry Lee Lewis. He has been known to attack the piano with an axe and once when the stage curtains accidentally caught fire, even the local Fire Brigade couldn't persuade him to stop playing!

Freddie's career started in the fifties as a guitarist in a skiffle group, playing between films on the Star Cinema circuit. His life profoundly changed in 1957, when Jerry Lee Lewis released 'A Whole Lotta Shakin' and that inspired him to take up the piano. Freddie said, "All I had heard as a kid was Winifred Atwell and I just didn't believe that a human being could play piano like that."

Freddie started down the road to nuttydom playing piano for Screaming Lord Sutch, his long time partner in crime, while the young Ritchie Blackmore took over his job on guitar. He later joined Eden Kane's band touring with Cliff Richard and Marty Wilde until, like many other British acts in the sixties, he found his way to Hamburg, initially playing with Sutch and later joining the house band at the legendary Top Ten Club and The Star Club. When asked the inevitable questions about the Beatles, Freddie said "Lennon was a nut case but they were the same as the rest of us, just a bunch of working-class lads playing the circuit, we didn't see them any differently; it just happened for them and they got on." Years later Paul McCartney paid Freddie the ultimate tribute by inviting him on stage at The Hammersmith Odeon. It was, however, visiting Americans who made Hamburg memorable for Freddie, when he met and sat in with all of the rock 'n' roll greats. "I played with Jerry Lee Lewis for a week, Chuck Berry, Little Richard, Fats Domino, The Crickets and Gene Vincent, I also met Sam Cooke there, who was a real gentleman".

These musicians, particularly Jerry Lee, remained an enduring influence on Freddie's prolific writing career, which eventually resulted in 19 singles, 8 albums, 12 compilations and had stars such as Tom Jones and Charlie Gracie covering his songs. "In my mind and in my music, I stayed in the fifties; I love country music though and do a few country numbers in the set, there are so many facets to it, from Cash to Lewis. Rock 'n' roll is pure excitement, there is nothing else that can make an entire audience, of all ages and descriptions, start stamping their feet. It's that incessant drive in the beat. Fads come and go but rock'n'roll has stayed. I have been playing it since day one and I'm still playing it now".

For many people, Freddie burst into prominence with the 1979 revival of the Jack Good TV show 'Oh Boy' which made him a household name, especially on the continent. "I have followed the re-runs of it right across Europe, playing major dates of the back of it. 'Oh Boy' sparked a massive following in Italy, Spain, France, Portugal, Germany and, believe it or not, in Africa". Freddie's life now consists of jetting backwards and forwards across European capitals playing festivals and TV dates, sharing billing with his own heroes like Sleepy Labeef, Scotty Moore and Chuck Berry. "I'm glad that the TV success happened later in life because I could handle it, a lot of people couldn't. It also saddens me that some missed it the second time around, people like Johnny Kidd who could have taken the whole scene by storm".

Freddie Lee is an unassuming bloke, with no time for the superstar syndrome he simply reckons that "If you can't mix with people what can you do? I am lucky to have travelled the world, met some great people and got paid for what I love to do". Freddie insists that his band also get a mention "these are faithful guys who have followed me through thick and thin. If I can, I fly them out where ever I go. Robin Murly plays Bass, Les Bailly on drums, they have played with just about everyone in the game, and Pete Davenport plays guitar. Pete also works with The Comets and deps for Scotty Moore."

Sadly in April 2004 Freddie announced his immediate retrial from live work due to his suffering a stroke (not his first).

Info from Mike Cookson & www.rockabilly.nl



Thanks to Eileen Sheekey
L-R Kenny / Alan / Leo
Alan Aitken - vocals, guitar
Leo Bingham - vocals, bass
Kenny Harris - drums
Joe Lethal were a Scottish edgy rock trio from Irvine in Ayrshire, Scotland who were formed in 1977 (initially their set included covers such as 'Radar Love & 'Eleanor Rigby'. It took them until January 1979 to release 1000 copies of their only vinyl outing, 'Don't Come Back' / 'You Ain't Free' on the self-financed 'Lethal' label (produced by Douglas Jarvie) which now commands £30+. Joe Lethal split sometime in the early eighties
If you can add any further information to this piece please contact me here

Bob Buckle - vocals, guitar, banjo, mandolin
Pete Douglas - vocals, guitar, mandolin & harmonica
Dave Pegg - bass
The Leesiders were Bob Buckle and Pete Douglas with Dave Pegg on bass (later of Fairport Convention).
The Leesiders first (eponymous) album was on small label ASH (January 1970), the second 'Travelling On' (1971) was also released on ASH.
If you can add any further information to this piece please contact me here

Levi Dexter – vocals
Smutty Smiff – double bass
Eddie Dibbles (aka Dibbs Preston / aka Steve Preston) – lead guitar & vocals
'Rollin' Mick Barry (Barry Ryan) – rhythm guitar
Don Deveraux - drums
Lewis King – drums
Seminal Rockabilly band formed in 1977. In March 1978 Levi recorded 'Evil Minded Mama', a duet with Wayne County and The Electric Chairs. They then toured the UK together on the first ever Rockabilly / Punk Tour.
They would later open for The Cramps at 'Max's Kansas City' in New York in 1978 and by early 1979 they were selling-out 'The Whiskey A-Go-Go'. On 12th July 1979 they appear on the Louisiana Hayride Radio Show, making them the first rockabilly band since Elvis Presley performed his last show there in 1956 and Levi used the same microphone that Elvis used on his 1954 show.
Levi announces his departure on 16th December 1979 on the stage of the Whiskey-A-Go-Go. He will go on to form Levi Dexter and the Ripchords some short months later.
The Rockats continued with Preston on vocals, then Tim Scott joined before he too went solo, leaving vocals to Preston once more, cutting their only big hit 'Make That Move'. Recently Preston has performed with the name The Rockats though he is the only original member.

A little-known black female vocal led dance/house/soul band with four single releases between 1987 & 1990.

'Mission Impossible' (1987)
'House Sensation' (1988)
'This Time' (1989)
'Affection' (1990)

They appeared at 'Hollywood Boulevard' as part of the fifth 'Hit Man and Her' show recorded at the venue, performing their single release 'Affection' (a Lisa Stansfield cover) on 4th August 1990.

If you can add any further information to this piece please contact me here

Born Shirley Lewis February 25, 1937 to James and Alma Lewis in Sicklerville N Jersey.

Born to a mother of Blackfoot Indian descent, Shirley is a southern New Jersey girl, 3 from the youngest of 13 children, and has been singing since the age of 4 under the guidance of her Hopi Indian father who wrote down words to songs for the children to sing. They sang in fairs, schools, churches, athletic events, and at family gatherings, while she was being groomed to become a world-class entertainer. She became not just a singer, but a singer who could and would wow audiences no matter where she performed.

Her dad once told her she was born to sing and Shirley chose the profession of singing after finishing high school and business school to take a stab at singing with a group who opened for BB King in the early 60s. Scouts looking for someone who had the potential and the capability to open for someone like BB King sought her out. "It was a lot different back then, when you were paid as an opener whereas now the clubs want you to open just for the exposure, this is what they offer young blues acts today".

For Shirley, singing is like poetry and dance all in one and making people have fun while she is on stage doing the same thing,... having fun.

Ms Lewis has not always sung under the name of Lewis. She sang under her former married name, Granger, and returned to Lewis after divorcing her second husband. Ms Lewis has been through 3 marriages ending because of some form of abuse but despite this, Shirley has raised two beautiful daughters while singing and traveling throughout the U.S. Canada & Mexico. She has recorded several albums of soul / blues & gospel music. She celebrated 40 years in the music business in 1997, the same year as her 60th birthday.

Info from: www.shirleylewis.biz

Shirley supported Edwin Starr at the ballroom on Friday 10/06/1988 on the occasion of its re-opening as Hollywood Boulevard.

Liaz


John McLaughlin - guitars
Larry Young - organ
Jack Bruce -bass & vocals

Tony formed this group after a spell playing with Miles Davis and the result was a quite unique heavy fusion of guitar and distorted organ. McLaughlin left in 1971 to form The Mahavishnu Orchestra. Jack Bruce had of course been bass player & vocalist with Cream.

If you can add any further information to this piece please contact me here

Originally:
Jean Paul 'Bluey' Maunick - guitar
Neville 'Breeze' McKreith - guitar
Everton McCalla - drums
Chris Etienne - percussion
Paul 'Tubs' Williams - bass
Peter Hinds - keyboards
Canute Wellington - trumpet
David 'Baps' Baptiste - trumpet
Having been workmates in a London record store, Jean Paul Maunick & Johnny Rocca formed the short-lived 'Freeez'. When they split in 1978, one of the splinters became LOTW and their first (eponymous) album was released in 1979.
Maunick, Gee, Williams & Stepper left in 1980 to form 'Incognito' & LOTW's second album 'Round Trip' (1981) became their most successful to date with the hits 'London Town', 'I Shot The Sheriff' & 'I'm So Happy'/'Time'. Then also in the same year, Kennie, Baptiste & McKreith left to form 'Beggar & Co.' and they released the 'Remixed' album. Now down to a trio, 1982's 'Check Us Out' became their 4th album and 1st for EMI.
Following something of a hiatus, several solo careers folllowed and a 1992 'Best Of' was released.
1999 has seen a reformation with Kennie, Baptiste, Nat, McKreith, Gee & Stepper and new member Frank Felix (bass) and a new album 'Inner Voices'.
Terry Lightfoot (& His Jazz Band)
Influenced by Louis Armstrong, UK born Terry formed his band in 1956 and his band was at the forefront of the British trad jazz boom of the early 60s. He is still working today.
If you can add any further information to this piece please contact me here
Jimmy Lindsay (& His Broadcast Band / James Lindsay Trio)

For over 35 years, accordionist Jim Lindsay has been regarded as one of the leading Scottish dance band musicians, performing with the country's top bands at balls and dances across the UK, Europe & North America. He can be heard regularly on national radio and has appeared on countless Scottish Dance albums. Jim is respected for his reliable, professional, yet innovative approach tailored to individual needs.

The Jim Lindsay Band is a 'super-group' of experienced top class musicians from other bands who come together under Jim's direction with the common aim of sharing the ultimate performance. For dancing the band specialises in providing the right music, tempo and 'lift' for Scottish Country Dance, Reeling and Ceilidh dancing and plays for major balls and events across the UK.

Alongside this the band has built a parallel reputation for providing the concert or radio audience with exciting and entertaining arrangements reflecting a vast variety of musical styles. Their critically acclaimed 1996 Freehand album is testament to Jim's versatility and the band's musicianship.
www.jimlindsay.co.uk

Ghoulz (2011)
Local concertina-playing folk artiste who was known for injecting comedy & variety into the folk scene.
If you can add any further information to this piece please contact me here
Tommy Lister & The Dunfermline City Jazzmen


Image from Bygone Dunfermline dated November 25th 1994 page IV.
Tommy Lister - trumpet
Dick Richardson - trombone
Al Crawford - Clarinet
Harry Lister - Bass
Frank Barr - Guitar
Dave Simpson - drums
The band were from a variety of locales including Dunfermline, Lochgelly & Limekilns and included Tommy's father Harry. After the band broke up, Tommy, together with Hamish McGregor (now Fat Sam's Band) formed a band called 'Hamish McGregor and the Clansmen' which, after a couple of years became 'The Memphis Road Show' after which Tommy left Scotland to live in Cape Town.
My thanks to Tommy Lister for the info above
If you can add any further information to this piece please contact me here
It's an interesting sign of the times in the late sixties that Little John & The Shadrocks were described as an 'All Coloured Band'. They released a 7" single on Pama Records: 'Let's Get Married' / 'Around The World' (1967).
If you can add any further information to this piece please contact me here

Originally:
Irene Green - vocals
Valerie Gell - guitar, vocals
Sheila McGlory - bass, vocals
Sylvia Saunders – drums
Later:
Pamela Birch - guitar, vocals
Valerie Gell - guitar, vocals
Mary McGlory - bass, vocals
Sylvia Saunders – drums
Originally called 'The Debutones', the group was formed in the early months of 1962. Birch and McGlory replaced founder members Irene Green and Sheila McGlory when they departed to 'Tiffany's Dimensions' and 'The Demoiselles' respectively.
'The Liver Birds' moved to Hamburg in 1963 where they became one of the most popular and successful groups on the Star-Club circuit. In Germany, they recorded two albums, which sold well, and they reached the German top five with their single, 'Diddley Daddy'.
The group split up in 1967.

Frank McKay
Ken McKay
David McCabe - vocals
The Livingstones hailed from the Hamilton/Blantyre area and were all university graduates (three having gone to Strathclyde, one to Glasgow University). The "anchor man" was Frank McKay, while his brother Ken McKay was the most versatile musician with several instruments in his battery. David McCabe, " one of the most glorious singing voices in folk music", played chanter and was an expert in Burns, and John Dempsey.
In 1965 the group was playing on the folk boat which sailed between Glasgow and Rothesay, and The Corries wrote "Their sensitive arrangements class them as talented musicians". They toured throughout Britain during 1965-68, appeared on television in France, and supported Tom Paxton on tour. In 1968 they recorded a live album from Hamilton Town Hall.
Frank McKay became a history teacher, and ran his school's folk club during the 1960s. There was a much later report of him selling calculators in Paris. Ken McKay married and settled in Dundee. There he played gigs with banjo player John McGuire, and then joined long-established local group The Taysiders.
Info courtesy of: www.nigelgatherer.com
Born in McLellan, Florida, in 1918, Lawrence Hankins Locklin was a farm boy who took to the guitar as a teenager and worked as a country singer from the 40s. His recording career (as a solo artist and as a member of the Rocky Mountain Boys) spans 4 decades.
If you can add any further information to this piece please contact me here

Edem Ephraim
Dennis Fullerin
British pop/dance duo, 'London Boys' (Londoner Edem Ephraim and Jamaican Dennis Fullerin) were formed in 1986 in Germany to front the work of Eurobeat songwriter and producer, Ralf-René Maué. Having previously been keen rollerblade dancers, they moved impressively in their dance videos.
They released 6 UK chart singles including the top ten hits, 'Requiem' (#4) December 1988 & 'London Nights' (#2) July 1989 and a UK chart hit album 'The Twelve Commandments Of Dance' (#2) July 1989. Other albums included: 'Sweet Soul Music' (1991), 'Chapel of Love' (1991), 'Love 4 Unity' (1993) & 'Hallelujah Hits' (1995).
They performed at the ballroom on Friday 15th June 1989 and again on Sunday 5th November 1989 (with Jermaine Stewart in support) at a recording for the hit television show 'The Hit Man & Her' presented by Pete Waterman & Michaela Strachan (Tickets £4).
Tragically, they were both killed in an automobile accident on Sunday 21st January 1996 in the Alps.

Jane Eugene - lead vocals
Carl McIntosh - guitar, bass, percussion, programming, vocals, arranger
Steve Nichol - keyboards, drums, programming
Later:
Carl McIntosh - guitar, bass, percussion, programming, vocals, arranger
Sunay Suleyman
Linda Carriere
Christine Lewin
Trisha Lewin
Formed in London in 1982, Loose Ends were originally called 'Loose End'. Jane Eugene, Carl McIntosh and Steve Nichol. They were signed to Virgin in 1981 (their first ever British all-black signing). Their first singles failed to trouble the UK charts and in 1983 they changed their name to 'Loose Ends' and recruited producer Nick Martinelli and it all changed for the better. They had three minor UK chart hits before almost cracking the top ten with 'Hanging on a String (Contemplating)' (1985) at #13 and 'Magic Touch' (1985) ay #16.
Thirteen seems to have been a lucky number for them as their second album 'So Where Are You' (1985) also achieved this position in the UK as did their 1990 single 'Don't be a fool'. 1990 also saw a line-up change to Carl McIntosh, Sunay Suleyman, Linda Carriere, Christine Lewin & Trisha Lewin. They returned to high chart positions in the UK thereafter though they remained busy as songwriters and producers for artists such as 'Five Star'.
Pamela Popo - lead guitar & vocals
Raphaele Devins - rhythm guitar
Tolim Toto - bass
Sacha Dejong - drums

The Lous were a French four-piece all-girl rhythm n blues/rock n roll band (named after Lou Reed) who supported The Clash on their 'Get Out Of Control' tour with Richard Hell & The Voidoids & The Skids. This appearance at the ballroom on Monday 24th October 1977 was their British debut.
If you can add any further information to this piece please contact me here

Steve Ellis - vocals
Graham Knight - bass
Maurice Bacon - drums
Rex Brayley - guitar
Lynton Guest - keyboards
Mick Jackson - bass
Morgan Fisher - keyboards
Peter Bardens - keyboards
Gus Eaden - vocals
The Love Affair were one of the most popular of the 'Teeny Bopper' groups of the late 1960s. They were idolised by young girls and loathed by much of the teenage male population. They were pilloried in the press because they had confessed that their records were not made by them, apart from Steve Ellis' vocals. Certainly, their recorded output shows evidence of orchestral and choral backings that were way and above anything the group could have achieved even in its largest format. In truth, they were a very competent band although they had a lot of personnel changes and it's hard to define a 'classic' line up.
It can be argued that the superb pop singles that they produced were as much to do with the skills of record producer Mike Smith as the group. Clearly, they didn't have to produce much during their live stage act because of the volume of sound created by hundreds of near hysterical teenage girls. However, the fact remains that Steve Ellis did sing wonderfully and the band really could play well even if, as was the case with most other groups of the time, session musicians were extensively used.
The group's chart fortunes ceased during 1969 although they struggled on into the 1970s but eventually split up after failure of a re-launch.
Info from: www.45-rpm.org.uk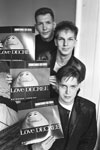 Grant McIntosh - vocals
Robin Gow - keyboards
Love Decree were a pseudo-band from Scotland who recorded 'Something So Real', originally intended to promote Tennent's Lager in a series of TV adverts and became sufficiently popular that it was released as a single 'Something So Real (Chinheads Theme)' on the Ariola label in September 1989 and achieved UK chart position #61. As there were no further releases, it became an official 'one hit wonder'.
It was written by Grant Mcintosh and Robin Gow, vocalist and keyboard player respectively and produced by B.A. Robertson.

Dave Edmunds - guitar
John Williams - bass
Rob 'Congo' Jones - drums
Cardiff based trio formed around the guitar work of Dave Edmunds. They had previously gigged as the 'Human Beans'. They only had one hit (Sabre Dance by Aram Khachaturian) – their follow up "Farandole" was almost identical which is a shame because the flipside, "Seagull" showed that there was a lot more to the band than just rehashing classical tunes. Dave Edmunds went on to have a successful solo career including the 1970 Christmas # 1, 'I Hear You Knockin'.
They were formed in 1966 and disbanded in 1970, having released two albums. Dave Edmunds later formed 'Rockpile' with Nick Lowe from 'Brinsley Schwarz'.


L-R - Dougie McHale, Davie Campbell, Richard Archibold, Michael McHale
Mark Stronge - vocals
Dougie McHale - guitar
Craig Manning - bass
Mike McHale - drums
Davy Campbell - vocals
John Law - keyboards
Ray Johnstone - bass
Richard Archbold - bass?
Dunfermline band who became 'The Big Easy'.
Dougie McHale also played with local Dunfermline bands 'The Alternative' & 'Actives' (who released a 7" EP 'Riot' in 1983)
If you can add any further information to this piece please contact me here.

Stewart Brown - vocals, concertina
Ann Brown - vocals, recorder
Ramsay Brown - vocals, guitar
Philip Gore -
Later as 'Lowland Folk'
Alan Barty - fiddle, mandolin, bass
Daerek Thompson - keyboards
The Lowland Folk Four (later just Lowland Folk) were Stewart Brown, his wife Ann Brown and his brother, Ramsay Brown together with Philip Gore. They formed in the 1960s in their native Dundee and have recorded a number of albums and singles.
Stewart Brown was Editor of DC Thomson magazine, "My Weekly".
Robin Lucas - guitar
Drew McCulloch - guitar, keyboards
Robin Lucas & Drew McCulloch were a Scottish song writing duo originally from Ayrshire before moving to London. They were signed to British Lion Music, writing songs and touring with a number of acts including John Martyn and The Pretty things often playing at The Marquee Club, in Wardour Street, Soho, London.
When Gallagher and Lyle left 'Slim Chance', (the band Ronnie Lane formed after quitting 'The Faces' in 1973) Billy Gaff (The Faces' manager) asked Lucas & McCulloch to take their place. At the time, Lucas played guitar & McCulloch played guitar and keyboards. So this presented a bit of a problem as Gallagher and Lyle also played mandolin, banjo, and accordion! So they lied and claimed they could play those too, then immediately bought the instruments and spent the next three weeks learning how to play them.
They also played with Slim Chance in Ronnie's UK live tour known as 'The Passing Show' which was a bizarre kind of carnival, complete with tents, barkers, etc with Kenny Slaven & Bill Barclay. Viv Stanshall, from the Bonzo Dog Doo Dah Band, was the ringmaster for a time until his penchant for alcohol got in the way.
Robin & Drew went their separate ways around 1978. Drew went on to produce, write, and work with the likes of Gary Numan, Cliff Richard, Jim Davidson, and Isla St Clair. He moved back to Scotland in 1990, and now writes radio commercials at SAGA 105.2fm.
Many thanks to Drew McCulloch for confirming the accuracy of, & adding to, the above text.
Guitarist, Harmonica player & Vocalist who was a member of Eclection in 1968, Fotheringay in 1971 and Fairport Convention in 1975.
If you can add any further information to this piece please contact me here
Drewboy Gray - vocals, guitar
Dave Webster - vocals, guitar
Robs Ward - bass
Billy Fisher -drums, percussion
Callum - pipes
Luva Anna are a five-piece from Dundee who used to be a four-piece from Dundee..
Folk-tinged 4-part harmonies, lead from the front as their songs shift and change, uniquely different from the last, their many different influences shinning through. In little more than two years the band have played over 150 gigs, taking in an Academy tour (1500 + capacity venues) and 2 British toilet tours with The View and The Law, 4 festivals (T in the Park, Rock Ness, Belladrum and Connect), two headline tours of Scotland in renowned venues such as The Doghouse, King Tut's and Cabaret Voltaire.
They have received airplay on XFM Scotland (Jim Gellatly), BBC Scotland (Vic Galloway), Radio 1 (Zane Lowe, Vic Galloway), Radio 2 (Steve Lamacq), and have also been featured in publications such as The Skinny, Reverb Magazine, The Real State, The Scotsman, The List Magazine, The Sunday Mail.
In 2011 Webster, Ward and Fisher became 3/5 of 'AMWWF' - Dundee-based 'Anderson, McGinty, Webster, Ward and Fisher'
Info from: www.myspace.com/luvaanna



The Dunfermline Press
Saturday 30/01/1965
The Luvvers:
Alex Bell - vocals, later rhythm guitar
Ross Neilson - lead guitar
Jimmy Dewar - rhythm guitar
Tommy Tierney - bass guitar
Jimmy Smith - saxophone
David Mullin - drums
Later:
Henry Wright - drums
Dave Wendels - lead guitar
Billy Bremner - lead guitar
Lulu started her career at 15 years of age singing in Glasgow clubs with 'The Gleneagles' (a group of six male musicians). She was soon spotted by her manager-to-be, Marion Massey, and brought south to record without Smith who left at this point. Renamed 'Lulu And The Luvvers' the group did a remake of the Isley Brothers US hit 'Shout', a record that had failed to have any chart impact in the UK. Aided by an appearance on BBC TV's 'Top Of The Pops' the vivacious 15 year-old's first disc rapidly became a top ten hit in May 1964.
Later, drummer David Mullin was replaced by Henry Wright. Following the recording of an album, they toured with The Honeycombs and Gene Vincent, and with Gene Pitney and The Rockin' Berries. Dewer then decided to leave and was replaced by Bell, and Neilson was replaced by Dave Wendels.
European tours followed and they played with The Animals, Marianne Faithfull, The Moody Blues, Gerry & the Pacemakers, The Beatles, The Rolling Stones, The Kinks, The Yardbirds and P. J. Proby and significantly they were the first group to play 'behind the iron curtain' when they toured Poland with The Hollies.
In March 1966 Lulu went solo and they recorded their debut single just as 'The Luvvers' 'House on the Hill' / 'Most Unlovely' (June 1966). Shortly thereafter Wendels left to join Tom Jones and was replaced by Billy Bremner (later of Rockpile and The Pretenders). As bookings dried up, Wright also left leaving only three to soldier on until eventually splitting up.
Besides Lulu's records, her personality enabled her to gain other stage work and she proved herself to be a competent actress. Her first big role was in the movie 'To Sir With Love' which starred Sidney Poitier. She also sang the theme which proved highly successful in the USA where it reached #1. However, inexplicably, 'To Sir With Love' was demoted to the 'B' side of 'Let's Pretend' in the UK.
In 1969, shortly after her marriage to Maurice Gibb, she undertook the UK entry in the Eurovision Song Contest- a fraught activity for any established star. She actually won the contest though tying for first place with no less than three other entries. Unlike many of her contemporaries, Lulu's popularity as a singer and entertainer continued unabated through the 1970s and 1980s though her rate of hits slowed compared with the 1960s. Her marriage to the 'Bee Gee' did not last and she married again during 1976.
She re-recorded 'Shout' during 1986 and again reached the top ten with it, doubtless picking up a new set of younger fans. More recently, Lulu has also shown herself to be an accomplished songwriter; her most successful piece being the Tina Turner hit 'I Don't Want To Fight Anymore'. Although the pace of her career has slowed down somewhat since she was fifteen, Lulu still makes occasional TV and musical stage appearances.
Much of the above courtesy of: www.45-rpm.org.uk
Lulu's given name is Marie McDonald McLauchlin Lawrie.
Patti Lynn had a #37 UK chart hit with 'Johnny Angel' (a cover version of the Shelley Fabares hit) on Fontana records which stayed in the chart for 5 weeks. The B-Side was 'Tonight You Belong to Me' which was sung in the feature film 'The Jerk' by Bernadette Peters and Steve Martin.
Other recordings include 'Same Old Blues', 'Tell Me, Telstar', 'Big Big Love', & 'A Quoi BonPleurer'.
If you can add any further information to this piece please contact me here
Humphrey Lyttleton (& His Band)

Humphrey Lyttleton was born on May 23rd 1921 in Eton College.
He formed his first jazz band in 1948, after spending a year with George Webb's Dixielanders, a band which pioneered New Orleans-style jazz in Britain. Humphrey Lyttleton and His Band, with Wally Fawkes on clarinet, soon became the leading traditional jazz band in Britain, with a high reputation in Europe gained through many Continental tours.
It was for Parlophone that Humph recorded his own 'Bad Penny Blues' which, in 1956, was the first British jazz record to get into the Top Twenty.
High spots of that early period include a visit with an all star British band to the first International Jazz Festival in Nice (1948), where he 'sat in' with the likes of Rex Stewart, Jack Teagarden and Earl Hines and where Louis Armstrong was heard to say 'That boy's comin' on!'. In 1956, when Louis Armstrong and his All Stars played a run of concerts in London, Humphrey Lyttelton and his Band were chosen to open the shows. On the last night, during the finale, Humph put a homemade crown on Satchmo's head and, belatedly, crowned him 'King of Jazz'.
In the late Fifties, Humph shocked many of his fans by enlarging his band and his repertoire to include Mainstream and other non-traditional material. The eight-piece band with its saxophone section of Tony Coe, Jimmy Skidmore and Joe Temperley, toured the United States successfully in 1959 and led to fruitful collaborations in Britain with Buck Clayton, Buddy Tate and blues-singers Jimmy Rushing and Joe Turner during the next decade.
Humphrey Lyttleton is today busier than ever. His band, one of the most versatile in the world, still tours regularly. Every Monday night since 1967 has found him on BBC Radio Two, purveying 'The Best Of Jazz' on record. Nowadays when people say 'I enjoy your radio show …', they are as likely to mean the anarchic BBC panel game 'I'm Sorry I Haven't a Clue' in which he has played the role of reluctant chairman since 1972, and which won the best radio comedy show in 1995 and again in 2002.
In 1993 he was presented with the Gold Award at the Sony Radio Awards for services to broadcasting and in 1996 with the prestigious Waterford Crystal Award by the Institute of Entertainment and Arts Management for outstanding contributions to the entertainment business. In April 2000 he achieved the Lifetime Achievement Award at the Post Office British Jazz Awards and, in July 2001 the similar award at the BBC Jazz Awards in the Queen Elizabeth Hall, London.
Info courtesy of: www.calligraph-records.co.uk