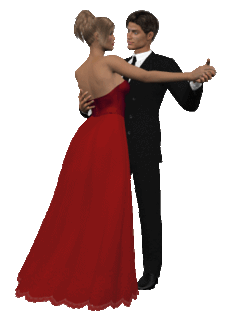 This decade begins with a 19 month period of closure! The reason for this is doubtless war-related though I'm still pursuing the details.
The domination of the highly popular jazz / swing & big bands continued throughout the forties in Dunfermline.
Saturday 28th February 1942 saw a competition launched to write a waltz-timed chorus around the famous Ballroom slogan 'Dance & Be Gay The KB Way' for a prize of 1/2 guinea (ten shillings and sixpence - 10/6).
A talent contest, known as I.D.C. (Impersonations. Dancing. Crooning) was launched on Monday 20th July 1942. The winner was determined by public vote from 12 finalists on the 15th July 1942 for a cash prize, predating The X-Factor by some 63 years!
The Ballroom's popularity was self-evident as on Saturday 8th May 1943 the management apologised in a local newspaper for turning patrons away, asking them to accept the 'House Full' sign.

Residencies
Resident bands worked very hard at this time as these residencies were for six nights a week with only Sunday nights off!

From

To

Headline Act

Remarks

Wednesday
30-July-1941
Friday
06-Nov-1942
Billy Collis & His Band
Saturday
07-Nov-1942
Friday
16-April-1943
Billy Collis' Swingsters
Saturday
17-April-1943
Friday
28-May-1943
Jack Richardson's Sextette
"Rhythm is their business"
Saturday
29-April-1943
Friday
26-Nov-1943
Jack Richardson's Stellar Sextette
"They Bring Rhythm with 'em"
Saturday
27-Nov-1943
Friday
24-Mar-1944
Jack Richardson's Popular Players
Saturday
25-Mar-1944
Friday
30-Nov-1945
Jack Richardson's Stellar Sextette
Saturday
01-Dec-1945
Saturday
28-Dec-1946
Fred Orr & His Band
Monday
30-Dec-1946
Saturday
31-Dec-1949
The Topnotchers
Single Performances